QISAS: Lost and Found

Tanger, June 2021
Cinematheque de Tanger, Mahal Art Space

This body of work was created in collaboration with a group of 10 young people from Tangiers. Over a series of five workshops experimenting with alternative photographic processes, we collectively we explored the poetics of found objects, missing parts and remains, investigating their materiality through the photographic medium and following their itineraries through the urban landscape.

This participatory program was designed and delivered between May and June 2021 as part of the QISAS program at the Cinematheque de Tanger.

The individual and collective works produced during this program were exhibited at the gallery Mahal Art Space in Tangiers.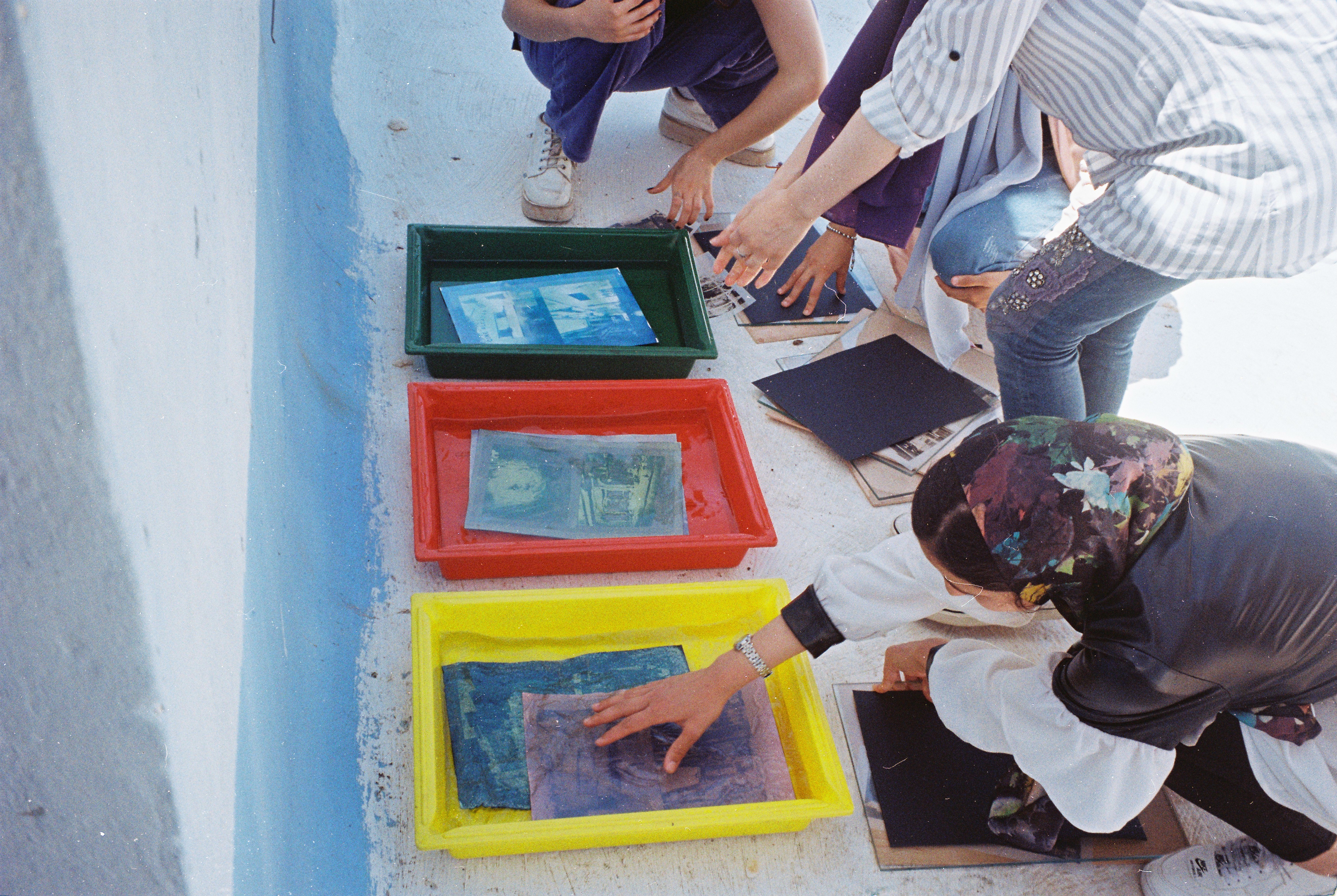 Cyanotype on coloured card handprinted from photographs taken by the participants
Chutes
, Cyanotype emulsion on 16mm film