ODY-SEA


Cyanotype emulsion on 16mm film
Colour, sound, 24fps
Duration: 03mn26s
Date: 2022

Collective 16mm film made in collaboration with a group of ten artists during a workshop I facilitated as part of the 'Under the Same Sun' residency organised by A.MAL Projects in Marrakech in March 2022.

Working with plant materials and miscellaneous objects collected on the beach, we collectively explored the seashore as a form of material archive. The film was made by placing the collected materials on 16mm film coated with cyanotype emulsion and exposing it under a rainy sky for 45 minutes.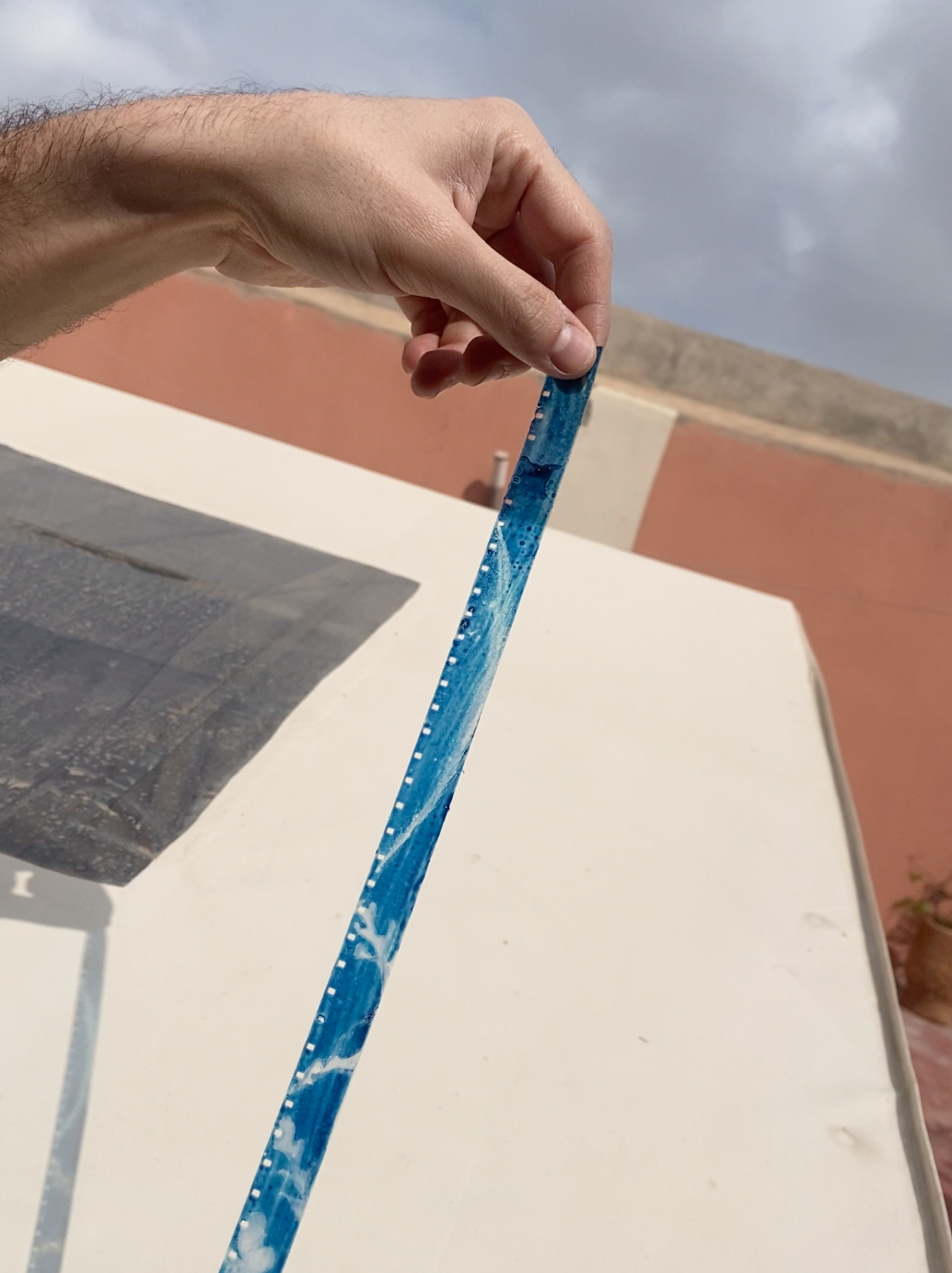 Stills from the film